"It is a great ability to be able to hide one's ability"
-La Rochefoucauld
Sinerjetik Today
Team Sinerjetik has knitted together over 100 man years of diverse experiences.
Rajeev Nair



The enigmatic founder of 'Antares' with a rich and invaluable experience, is the 'Big Daddy'. He provides vision and direction, and has an innate ability to draw out the best from individuals. His problem solving skills are legendary, and his ethos that 'there are no closed doors, only closed minds',  'do it right the first time', and 'if you can set your mind to anything, it is achievable', drive the energies of this team to surpass themselves. He drives himself too, with an unbelievable  passion that is truly infectious.
Jeethy Nair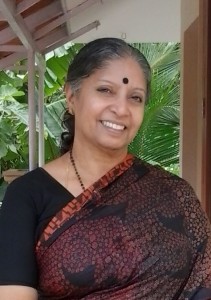 An easy going, friendly exterior hides an enviable legacy.
A celebrated performing artiste from a legendary Indian institution.
A distinguished Post graduate of the royal M.S (Maharaja Sayaji Rao) University at Baroda, under the tutelage of 'Kalakshetra Anjali Mehr', Jeethy carries her laurels lightly. Shrimati Anjali Mehr was the great Rukmini Devi Arundale's first student and thus created history by founding the world's first famous Indian dance institution 'Kalakshetra'.
Jeethy was blessed to do her 'arangetram' (first performance) for Shrimati Rukmini Devi, who travelled all the way from Chennai to Baroda to witness this. Jeethy went on to perform under invitation around the world and capped it with a performance at the Rashtrapathi Bhavan before the President of India. She went on to choreograph and teach dance at the 'University of Mumbai'
Jeethy brings with her the puritanical, disciplined, and structured style of Bharatanatyam, and over forty five years of experience.
She remains unassuming, and publicity shy.
Siddharth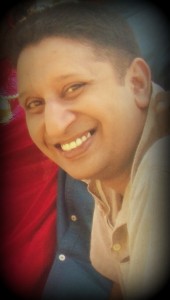 An unusual mix of science and art is his forte. A well known face on Television in video broadcasting, he has presented over 1000 individual  shows on 'Rosebowl' the principal entertainment bouquet of 'Asianet satellite Communications' channels across Kerala, and is frequently seen in other metro cities across India. His production, the popular weekly show 'Listmania' on world cinema has been running unbroken since 2008.  He has fathered India's first show on anomalous science phenomena, UFO's, Paranormal, and all things exciting and unanswerable – called 'The Unon factor', which is aired weekly on Prime time, and has close to two hundred weekly episodes on record.
Deemed an expert in contemporary English music, he anchors another popular music program presently touching close to 400 episodes. These launched variously under the names of 'Fountain head', Nine at night', 'Dream weavers', 'Fields of sound', and now 'Soundscape' Other popular shows of his are 'Friday punch', and 'World's best documentaries'.
Siddharth is a prolific reader and writer, and brings an important and significant  strength of visual media and entertainment, to 'Sinerjetik'.
Khushi
An extremely talented young performer creating a new space in the field of expression, through movement.
Khushi is a western classical Ballet artiste, who has over a decade, strived with great dedication and discipline to dance on 'Pointe'.
The world of classical Ballet; the most graceful and ethereal dance forms of all time, is nevertheless tough and demanding, and requires sustained physical and mental strengths to finally dance on one's toes (pointe). Although trained in the Royal Ballet school style from RAD (Royal academy of dance), she brings the Cecchetti style; a more direct offshoot of the original Russian ballet school; into her lines and movements.
Western classical Ballet is not popular in India due to scarcity of teachers, and schools. Khushi aims to fill this vacuum through her dedicated ballet school "On Ponte", here at Thiruvananthapuram, making it the first of such ventures in Kerala and one among the handful in India.
Khushi is also a trained graduate in Bharata natyam from the pure original styles of 'Kalakshetra' under the tutelage of Jeethy – her mentor and guru. Together they are envisaging an indoctrination of a more pure style of Bharatnatyam through their own school 'Samyuktha'.
'Samyukhta' and 'On Pointe' will together weave the best of both these great dance forms into what they envisage will be a new outcome – classical yet somehow Indian in appeal.
Khushi is also a trained classical western pianist and is training under the highest performing grade 8. She plans to impart this skill to her students as well.
Nisha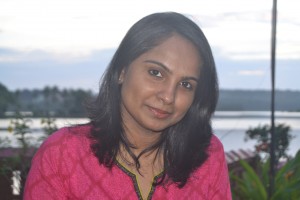 Nisha brings with her over a decade of administrative and managerial experience, and will spend her energies in strengthening the back office activities of the company.  Tutored and mentored for ten years under 'Alliance', the Big daddy of BPO and ITES in Europe, UK, India and globally, she will strive to streamline the processes involved in running a diverse and complex amalgam of verticals entwined together in 'Sinerjetik'.